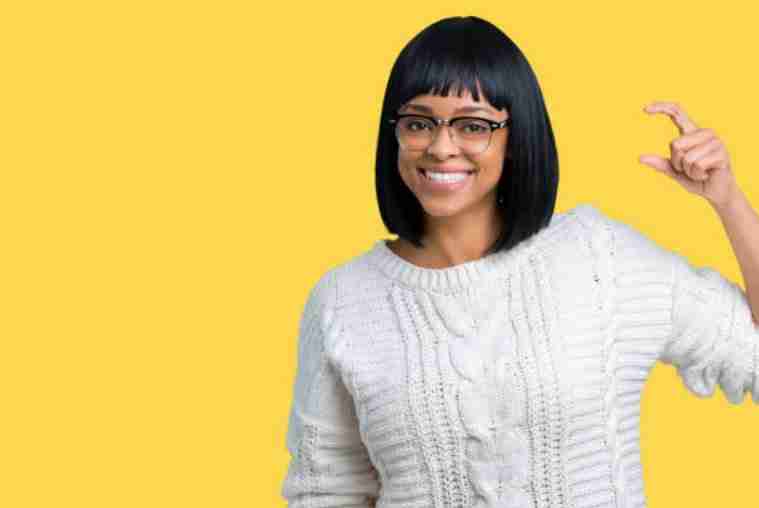 Wigs are a great way to change up your look, but finding the right size can be a bit tricky especially when it comes to AliExpress wigs. When shopping for wigs on AliExpress, it's important to have a good understanding of the size chart to ensure that you get the best fit. In this blog post, we'll take a look at the AliExpress wig size chart and how to use it to find the perfect wig for you.
First, it's important to understand that wigs come in different sizes, just like clothing. The most common sizes are small, medium, and large. However, some wigs may also be available in extra-small or extra-large sizes. The size of the wig will depend on the circumference of the head, which is measured in inches.
The AliExpress wig size chart is usually located in the product description or in the images of the wig. It will show the measurements in inches for the circumference of the head, the front to nape, the ear to ear across the forehead, and the ear to ear over the top. Some wigs may have additional measurements, such as the temple to temple around the back of the head.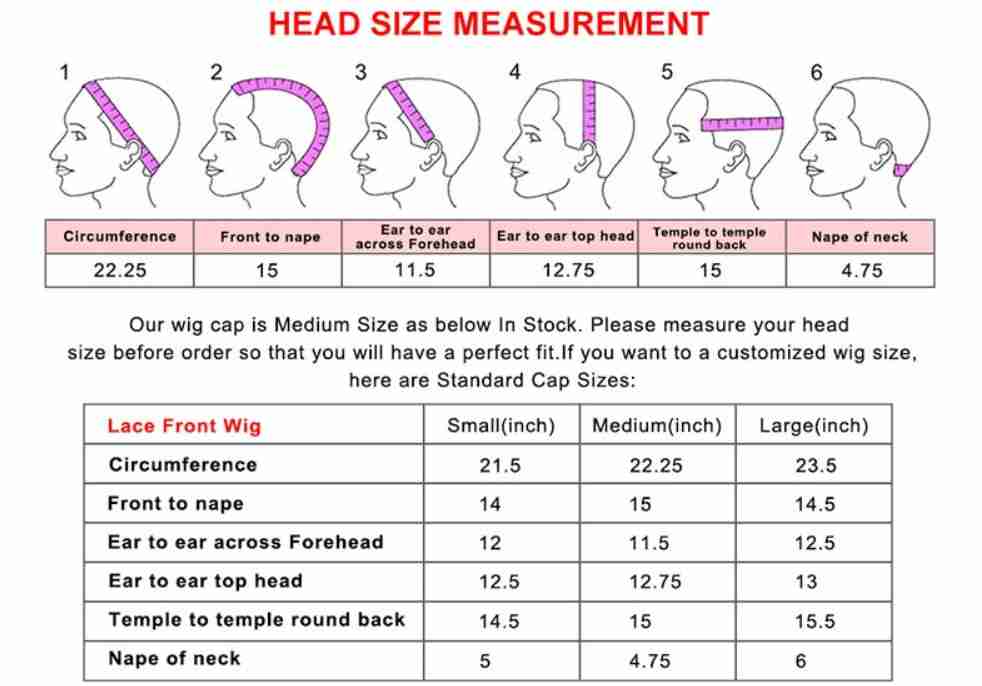 To find the right size for you, measure the circumference of your head using a flexible measuring tape. Place the tape around the widest part of your head, which is usually just above the eyebrows and ears. The measurement should be taken in inches. Compare your measurement to the size chart provided by the seller to find the closest match.
It's also important to keep in mind that wigs can be adjusted for a better fit using the adjustable straps or combs located at the back of the wig. These straps or combs can be tightened or loosened to fit the wig snugly to your head.
In conclusion, finding the right size wig on AliExpress can be a bit tricky, but with the help of the size chart, you'll be able to find a wig that fits comfortably and looks great. Remember to measure your head, compare it to the size chart, and keep in mind that the adjustable straps or combs can help to get the perfect fit. Be sure to also check out our ultimate AliExpress size chart for other wearables you may want to buy on AliExpress.