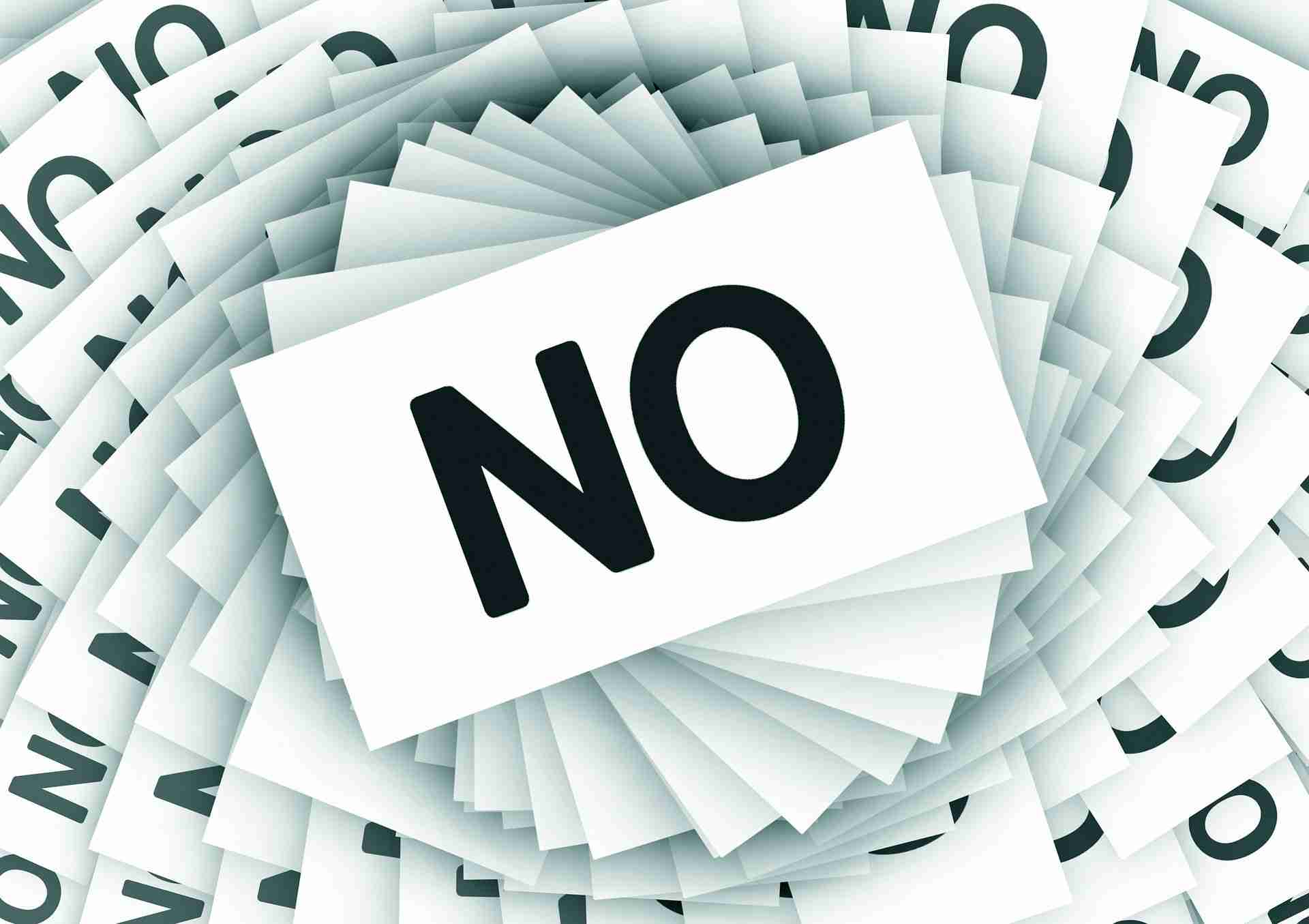 All online customers sometimes face the situation when you have to cancel the order.
"Can I cancel the order on Shein?", "What happens if you cancel a Shein order?", "Can I get a refund when I cancel my Shein order?", "Can I cancel a shipped Shein Order?" are the most frequently asked questions that Shein customers ask. Today we will look into the order cancellation process on Shein and talk about the nuances.
If you have placed an order from SHEIN but want to cancel it because you have changed your mind, or made a mistake when ordering, find out how to cancel an order from SHEIN.
In each online store that we find on the Internet, cancellations of purchased orders and returns are made in different ways due to the nature of their system.
In the case of SHEIN, the mechanism for canceling an order is very similar to that of other stores.
Quick tip you should know: if you have not paid your order yet, it will be automatically canceled 12 hours after you have ordered it if you do not make the payment.
Identifying The Deadline For Canceling An Order
If you've recently placed an order with Shein, but have changed your mind and need to cancel it, you may be wondering how to do so.
First things first, it's important to understand the parameters for order cancellation eligibility. According to Shein's cancellation policy, orders can only be canceled within 24 hours of being placed. This is because once an order has been processed and shipped, it cannot be cancelled.
However, if you find yourself needing to cancel last minute or after the 24-hour window has passed, there are still options available. One such option is contacting customer service directly as soon as possible. While they cannot guarantee a successful cancellation at that point in time, they will have more information on what steps can be taken next.
When reaching out to customer service about a potential cancellation, it's important to provide them with all relevant information regarding your order, such as the order number and item details. Additionally, explaining why you need to cancel the order may help expedite the process and increase your chances of success.
Keep in mind that while cancelling an order can feel stressful or frustrating in the moment, Shein's policies are designed to protect both their business and customers alike.
To Cancel your order on Shein and get your money back simply follow the following steps:
Access the SHEIN APP or website with your username and password.
Visit your profile.
Click on My orders tab
See if the order you want to cancel has been shipped or not.
Now that you know if your order has been sent or not, you should follow through the steps below to cancel your order.
Get paid to shop on SHEIN. Earn 3% cashback with your every purchase on Shein. Why not get some of your money back when you shop? Click the get offer button now to get started.
How to cancel SHEIN order it has not been shipped.
If you want to cancel a SHEIN order and it has not yet been shipped, you are in luck because it is the fastest and easiest process to do. In this case, click on "Cancel" on the exact order you want to cancel, which will appear in your order list.
Once you are done canceling your order, you will automatically get a refund.
The refund is normally made to your Shein wallet within 5 business days. You can later use the money to pay for the order or withdraw it to your payment account. So, the answer to "Will I get my money back if I cancel my Shein order?" is: "Definitely, yes!" If there's an option of order cancellation, you always get your money back on Shein.
How to cancel an order on SHEIN that has been shipped
The first point is that you cannot actually cancel a shipped order on SHEIN. The only option is to return it.
This means that you have to wait for the order to arrive and then make the return.
However, you must bear in mind that some garments such as lingerie and intimate clothing, as well as bikinis, swimsuits, costume jewelery, bodysuits or accessories cannot be returned.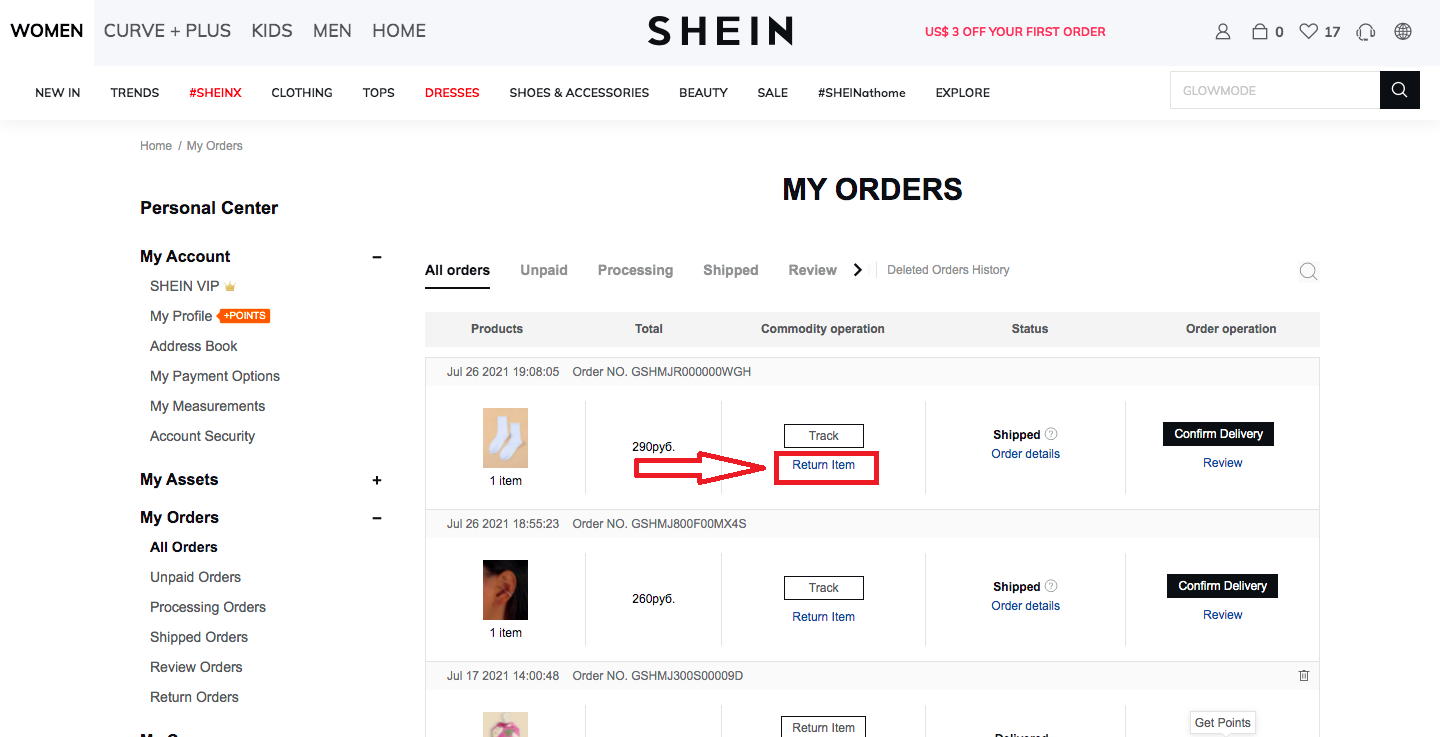 Here are the steps you must follow to return your order on SHEIN:
Wait for the order to arrive.
Make sure the item can be returned.
Apply for the return.
Print the return label.
Attach it to the parcel and send the item back (it must be in the original packing, not worn or damaged).
The refund is normally made within 10 business days following the date the return package was received. More on returns on Shein.
If you carry out the process correctly, you can be sure that your order will be refunded correctly and you will get your money. SHEIN is a reliable company that seeks to provide the best service to its customers.
Get paid to shop on SHEIN. Earn 3% cashback with your every purchase on Shein. Why not get some of your money back when you shop? Click the get offer button now to get started.
Refund Process
Refund Process:
If you've decided to cancel your Shein order, there are a few things to keep in mind before proceeding. Firstly, it's important to note that not all orders may be eligible for refunds. To check if your order qualifies for a refund, head over to the cancellation policy on the Shein website and read through the terms and conditions carefully.
Assuming your order is eligible for a refund, the next step would be to initiate the cancellation process. This can easily be done by logging into your account on Shein's website and navigating to the 'My Orders' section. Here, you'll find an option to cancel your order. Once you click this button, you'll receive a confirmation email from Shein stating that your request has been received.
It's worth noting that while some cancellations may result in full refunds, others may only qualify for partial refunds due to shipping costs or other fees incurred during processing. Additionally, return shipping costs will need to be covered by the customer unless otherwise specified by Shein.
Keeping these factors in mind can help ensure a smoother refund process overall.
Tips and Tricks for a Smooth Cancellation:
As we discussed in the previous section, getting a refund from Shein can be a bit of a process. But what about when you need to cancel an order altogether? Don't worry, I'm here to guide you through the cancellation process and offer some tips and tricks for a smooth experience.
First and foremost, if you're looking to cancel an order with Shein, time is of the essence. Once your order has been processed and shipped, it's too late to cancel. So make sure to act fast!
Simply go into your account settings on the Shein website or app, find your order history, and click 'cancel' next to the item(s) you wish to remove.
Now, let's talk about common mistakes people often make during the cancellation process. One mistake is waiting too long to request a cancellation. As mentioned before, once an item has been shipped out, there's no turning back.
Another mistake is not double-checking that all items have been canceled before submitting your request. Be thorough in ensuring everything on your order has been removed before hitting that final button.
If for any reason you cannot cancel your order through Shein directly (perhaps it's already shipped), don't fret! There are alternative options such as contacting their customer service team or disputing the charge with your bank or credit card company. Always remember: there is always a solution!
In summary, cancelling an order with Shein doesn't have to be stressful or confusing. Act quickly, avoid common mistakes like waiting too long or forgetting items, and explore alternative options if needed. With these tips and tricks under your belt – happy shopping and happy cancelling!
Frequently Asked Questions
Can I Cancel Part of My Shein Order or Do I Have to Cancel the Entire Order?
Partial cancellations are definitely possible when it comes to Shein orders.
In fact, they offer various order modification options such as adding or removing items from your cart, changing shipping addresses and even cancelling specific items without having to cancel the entire order altogether.
So if you have any concerns about your current Shein order, don't hesitate to contact their customer service team for assistance with modifying or partially cancelling your order. With Shein's dedication towards innovation and customer satisfaction, you're sure to receive top-notch support every step of the way!
How Long Does It Take for a Shein Order to Be Canceled and Refunded?
If you're wondering about the refund process for a canceled Shein order, rest assured that it's usually quite quick. The time frame can vary depending on your payment method and bank processing times, but in general, you should see your funds returned to your account within a few business days.
If you have any questions or concerns during this process, don't hesitate to reach out to Shein's customer service support team – they're there to help!
As for cancelation policy, keep in mind that while Shein does allow cancellations, it's important to act quickly if you think you want to change or remove items from an order. Once the package has shipped, it may not be possible to make changes without returning the item later on.
Overall, staying informed and proactive is key when navigating Shein's ordering and cancellation processes – so don't be afraid to ask questions and explore new options as they become available.
Is There a Fee for Canceling a Shein Order?
Canceling a Shein order can be a hassle, but it's important to understand the refund policy and cancellation process before making any decisions.
I always advise customers to act quickly within the allotted cancellation window.
It's also important to note that there may be fees associated with canceling your order depending on the circumstances.
However, by staying informed and utilizing innovative techniques for canceling orders, you can ensure a smooth and efficient process while still receiving a full refund.
What If I Accidentally Confirmed My Shein Order but Want to Cancel It Immediately?
If you accidentally confirmed your Shein order but want to cancel it immediately, don't worry – there is a simple cancellation process that can be done with the help of Shein's customer support team.
First, reach out to their support team as soon as possible and explain the situation. They will guide you through the cancellation process and provide any necessary steps or information needed.
It's important to note that refunds may not always be guaranteed depending on the circumstances of the order, so make sure to familiarize yourself with Shein's refund policy beforehand.
Double-check their orders before confirming them to avoid any unnecessary hassle.
At Shein, we strive for innovation and efficiency in our services, including our cancellation process, which is designed for ease and convenience for our valued customers.
Can I Cancel a Shein Order If It Has Already Been Shipped?
Like a ship sailing towards the horizon, your Shein order may already be on its way to you. But fear not! If you need to cancel it, there is still hope.
The canceling process can be tricky once an order has been shipped, but don't worry – Shein's refund policy ensures that if you're unhappy with your purchase, you'll get your money back. And if you have any questions or concerns along the way, their customer support team is available 24/7 to assist you in navigating the cancellation process and making sure everything goes smoothly.
Conclusion
We all make mistakes or have unexpected situations arise that require us to cancel our orders. Luckily, cancelling a Shein order is fairly simple.
One interesting statistic to note is that according to customer reviews on Trustpilot, many users reported receiving their refunds within 5-7 business days after cancelling their orders. This shows that despite any potential frustrations with having to cancel an order, Shein does follow through with refunding customers in a timely manner.
Remember, if you need to cancel your Shein order for any reason, be sure to act quickly and reach out to customer service as soon as possible. With patience and persistence, you can easily rectify any issues surrounding your Shein order cancellation.
Don't forget you can get the latest coupon codes and deals that actually work and will help you save big on your orders at AliPromo.Codes. Why would you pay more when you can get it for less with discount code?
Get paid to shop on SHEIN. Earn 3% cashback with your every purchase on Shein. Why not get some of your money back when you shop? Click the get offer button now to get started.
You can learn more about Shein cashback here.