Update: July 19, 2022: AliExpress Summer Clearance Week
The AliExpress summer sale 2022 is done and dusted but AliExpress is giving you another opportunity to save big on your orders before the next big sale (Back-to-School), with the AliExpress summer clearance week sale.
The summer clearance week will run from July 19, 2022 to July 22, 2022. During this period, you have the chance to get up to 70% OFF on selected products, + fast delivery + $3 off every $30 spent. You also get up to extra $15 off with promo codes.
All the summer clearance week offers and promo codes are available on this page and you can use them to save on your order on AliExpress this week. Remember that the deals and coupons will expire on July 22 and are on first come first serve basis. So, the earlier you take advantage of the deals the better.
Update: July 9, 2022: AliExpress US Sales for July 2022
We are in the second week of July and we have already seen some great deals from AliExpress and there are a lot more to come! AliExpress US sales calendar for July 2022 promises a lot of amazing deals and discount codes.
To start with, there are the new customers coupons which give up to $12 OFF on your first order on AliExpress. And then there is the Amazing Days sale that will go from July 7 to July 15. With the Amazing Days sale, you get up to 60% OFF on top picks, $3 (up to $9) off for every $30 spent (that is, $3 off $30 spending, $6 off $60 and $9 off $90), and 7-day delivery for selected items.
Then we have the July Clearance from July 18 to July 22. And during this period, you will enjoy up to 90% OFF + the spend and save deal which gives $3 off for every $30 will return + coupon codes that will give you extra discounts on your order.
Then followed by the Tech Day & Back to School sale which will go from July 25 to July 29 and during this sales period, you can get up to 70% off bestsellers, 7-day delivery and coupon codes for extra discount on your orders.
So, to put it in a nutshell, here is the AliExpress US Sales Calendar for July 2022:
July 1 - July 31 - NEW USER COUPONS - Up to $12 OFF with coupon
July 7 - July 15 - AMAZING DAYS - Up to 60% OFF + $3 OFF every $30 Spent + 7-day delivery
July 18 - July 22 - JULY CLEARANCE - Up to 90% OFF + Fast delivery + Spend and Save deal
July 25 - July 29 - TECH DAY & BACK TO SCHOOL - Up to 70% OFF + Extra discount coupons
As you can see, there is a lot to look forward to in the month of July 2022 and you can find all the deals and coupons for these sales on this page. So, be sure to bookmark it and come back to it during the sales period so you don't miss a thing.
Update: July 5, 2022: AliExpress Coupons for July 2022
As customary of Aliexpress, every month Aliexpress gives out discount codes that you can use to get discount on your orders and the month of July 2022 is not left out. The discount you get ranges from $3 to as much as $24 depending on your total order amount. There are many coupons that give the same discount and they don't all apply to all products. Aliexpress is selective on the products you can apply the coupons depending on a lot of factors, including your location. You can try multiple promo codes and see the one that works for your order.
You can find all the Aliexpress July 2022 promo codes on this page and we will continue to update as soon as new promo codes becomes available. So be sure to bookmark this page and come back to it every time before placing your order on Aliexpress for the latest July 2022 coupon codes to ensure you are not paying more when you can get it for less. Note that these coupon codes are limited so the earlier you use it the better
You can use these July coupon codes to get discount on your orders while we wait for the next AliExpress big sale!
Update: July 1, 2022: AliExpress 2022 Summer Sale Wrap up and the Next Big AliExpress Sale for 2022
The Aliexpres summer sale 2022 is almost over. It will end in less than 24 hours. We believe you were able to score some big saving on Aliexpress during this summer sale period. If not, you still have a last-minute chance to get some discount on your order with the summer promo codes here before they expire.
The summer sale was an exciting one for anyone loves shopping at Aliexpress (who doesn't?). There were a lot of great deals and a lot of discount codes to give you extra discount.
Now that the 2022 Summer Sale is almost over, we look forward to the next Aliexpress big sale, which most probably is going to be the Back-to-school sale. The Back-to-School sale will come up late July or early August.
Don't worry about the name, every deal during the Back-to-school sale is not all about school. You can also take advantage of it and save big on your favourite items even if you are not going "back to school" :)
Of course, the major ones like 11.11 sale, Black Friday, and Cyber Monday will still come up later in the year and we look forward to those as well. You can learn all about Aliexpress 2022 sales calendar here.
In the meantime, you can still save big on your orders with Aliexpress coupons and promo codes here. We also look forward to AliExpress July 2022 promo codes which we believe will be available soon. So, stay tuned and remember to use them as soon as possible because as you may have already noticed, these coupons are limited and are on first come first serve basis.
Update: June 28, 2022: Aliexpress Summer Sale 2022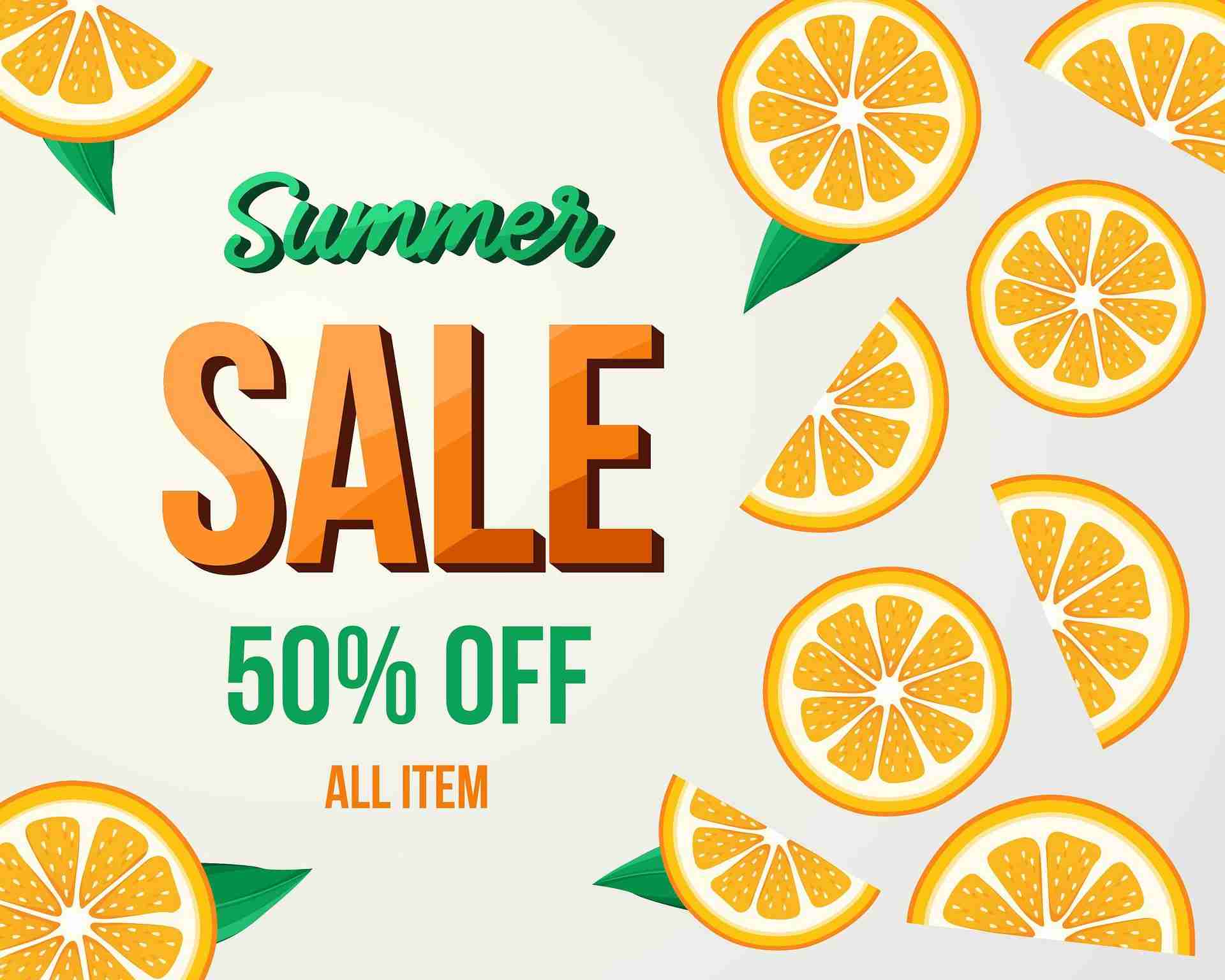 AliExpress summer sale is here again and it is another opportunity to save big on your orders. The Aliexpress Summer Sale 2022 promises a lot of exciting deals and discounts with coupon codes. You can get up to 80% deal and up to extra $24 off your order with promo code. The Aliexpress summer sale will run from June 27 to July 1. Massive price drop across many products during this period. You can also get automatic $3 off for every $30 you spend (maximum of $9) for products here.
A lot of coupons and deals are available to help you save big this Summer on Aliexpress and you will find all of them on this page. Take advantage of this sale and save big on your orders. Only for a limited time!
Update: March 25, 2022: Aliexpress Easter Sale 2022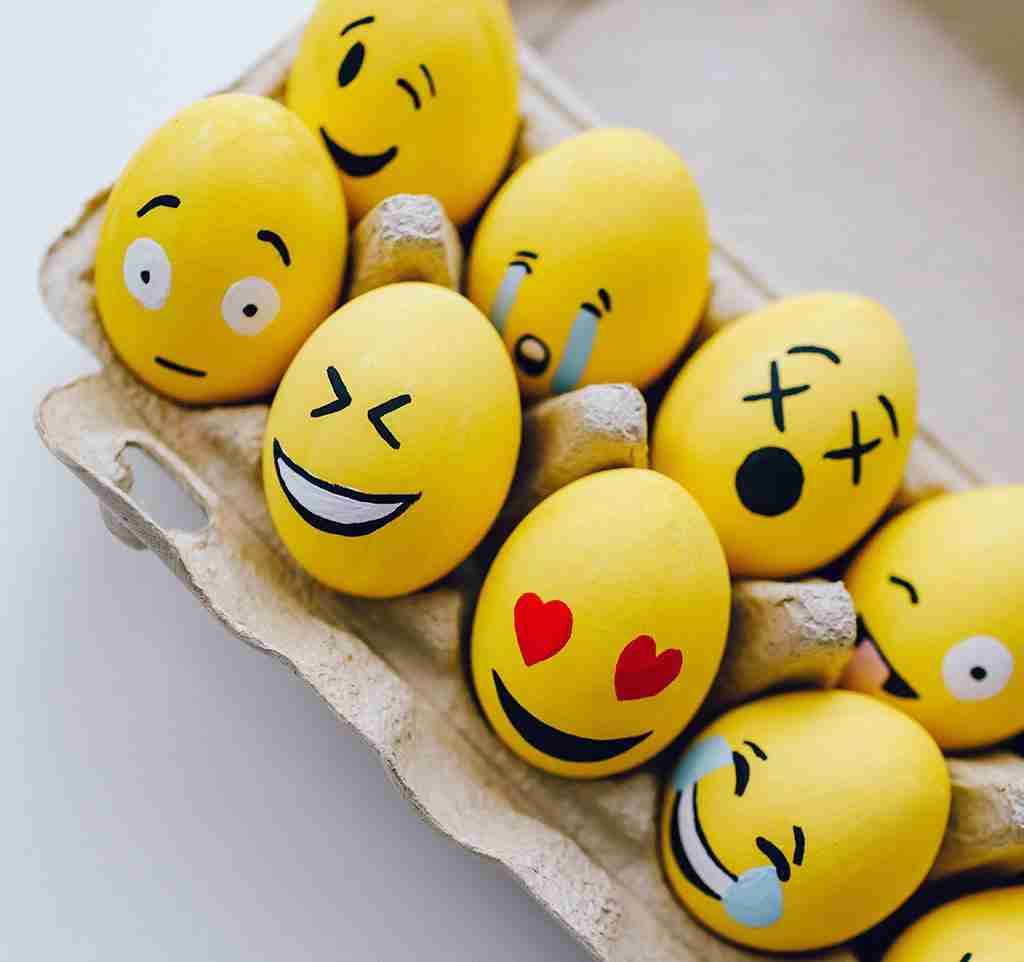 The 2022 Easter is here and it is another opportunity to save big on your shopping. Smart shoppers look forward to seasons like this to get big discount on their shopping and we are excited to bring you the latest Aliexpress Easter 2022 deals and coupon.
The Aliexpress Easter sale will run from 11th of April to 21th of April and their are a lot of exciting deals up for grab!
The sale will feature deals from multiple product categories, plus coupon codes for extra discount on your orders.
As always, Aliexpress coupons are limited and are on first come, first serve basis so the earlier you use them the better for you.
We will continue to update the list as we find more coupons and deals and you can also share with others in the comment section if you find a Aliexpress Easter coupon or deal before us ☺️.
Update: March 25, 2022: Aliexpress 12th Anniversary 2022 Promo Codes and Deals
The Aliexpress 12th Anniversary 2022 is here and it is a good time to shop on Aliexpress because almost everything is on sale and you can get extra discounts on selected items with coupons and promo codes.
We are here to share all the coupons, promo codes and deals for the Aliexpress 12th anniversary so you don't miss out on anything.
The Aliexpress 12th anniversary promises a lot of exciting things such as up to 99% off selected products with coupons, BIG discount across all product categories and a lot more.
Update: March 13, 2022: AliExpress Anniversary Sale 2022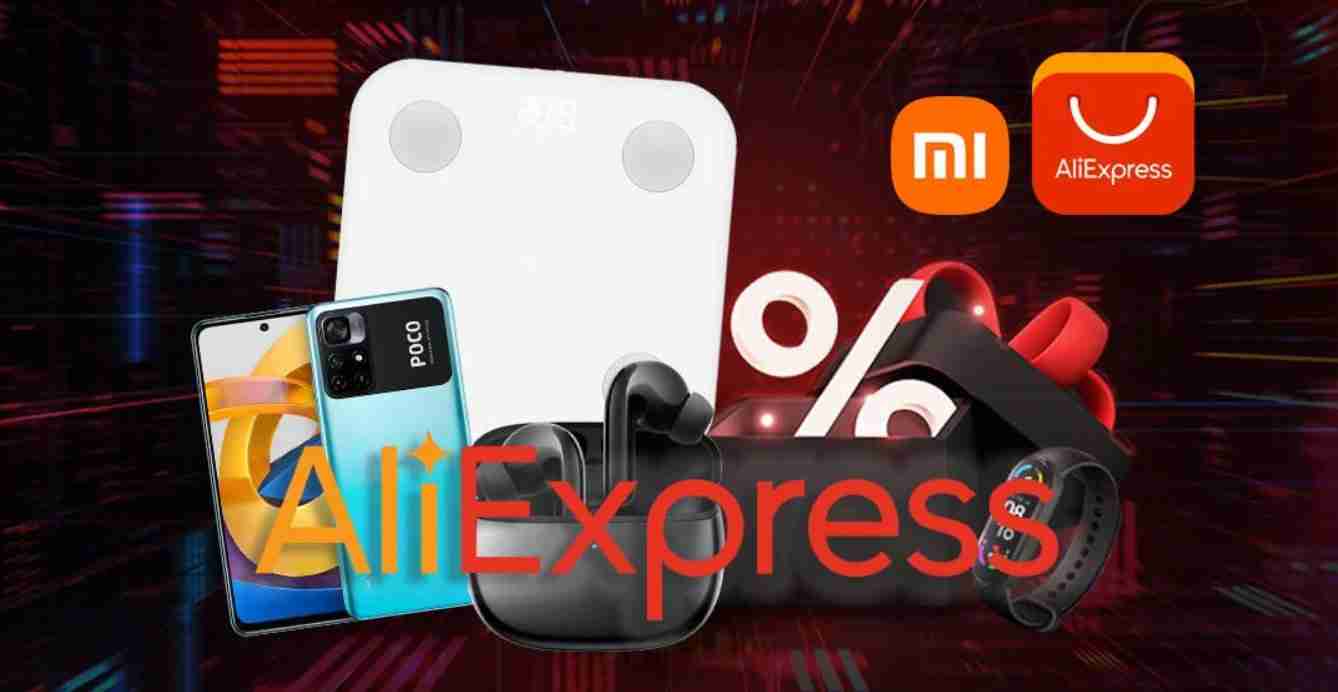 Aliexpress is about to hit 12.
12 years of shipping affordable products world wild!
Founded in 2010, Aliexpress has become a major contender in the ecommerce space. Connecting Chinese sellers to customers worldwide.
As always, the anniversary period is a time to get a lot of items at huge discount. And the Aliexpress 12th anniversary has a lot install for the shoppers. Many items will be on sale and many coupons will be available for further discount. We are here to share all of it with you and make sure you don't miss anything.
The Aliexpress anniversary 2022 sale will start on March 27, 2022 and will last till April 1, 2022. But before then, there will be a warm period that will start on March 23 and last March 27 before the actual sale.
The warm up period is when to take note of the available coupons and deals and decide on the items you want to buy.
Aliexpress coupons and deals are on first come first serve basis and are limited. This is why you need to get ready ahead of time so you don't miss out on great deals during the sales period.
The 12th Anniversary Deal – What to Expect
The celebratory deals will feature up to 70% discount on over 1000 bestsellers, fast and free shipping, plus a lot of coupon code that you can use to get extra discounts on your orders. There will be a lot of exciting offers across all product categories during the Aliexpress 12th Anniversary sale.
More details to come soon, so stay with us to say updated.
In the meantime, you can get the latest Aliexpress coupons and promo codes you can use to get discount on your order right now here. And you can follow the Aliexpress 2022 sale calendar here to keep up to date will all Aliexpress sales of 2022.
How to Use Aliexpress Coupons or Deal
The first step to using Aliexpress coupon is to find a working Aliexpress coupon. AliPromo.Codes is by no doubt the number 1 place to find latest and verified Aliexpress coupons and prom codes. So, browse this page to find Aliexpress coupon suitable to for your order.
Click the reveal coupon button to copy coupon or activate deal.
Head over to Aliexpress, add products to your cart as you would normally do and apply coupon at check out.
Happy saving!
About Aliexpress
One of the world's largest online marketplaces, AliExpress is known for its wide variety of products and services. It is also very popular among small business owners. Also through their dropshipping service, you can easily start selling online yourself.
Besides being able to buy cheap products from China, consumers from all around the world can also purchase from this online marketplace. Most of the sellers on Aliexpress website are from Asia, which means that they can offer you great prices.
Unlike other online marketplaces, which only feature factories, the majority of the sellers on AliExpress are small business owners and trading companies. These companies offer pre-made goods for immediate shipment.
If you are planning on selling private label products, then buying from Alibaba is the better choice. This is because they have a wide variety of products and services. However, if you are also planning on launching a dropshipping business, then AliExpress is a great alternative. Through their platform, you can easily find suppliers for this type of business.
Is Aliexpress Legit? Is it Safe to Buy on Aliexpress?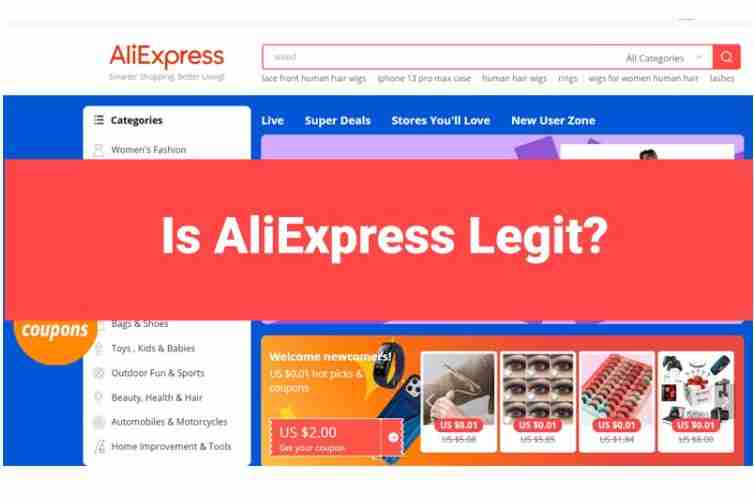 AliExpress is a reliable marketplace that allows people to buy from a variety of sellers. While some of the sellers on the marketplace offer poor quality products, the company takes the necessary steps to ensure that its customers are protected.
For example, if a product is not delivered on time or if it's not as advertised, the company will give you a full refund.
All purchases made on AliExpress are covered by a buyer protection program. This includes a 24-hour customer support center.
How Aliexpress Buyers Protection Works
If you are not what you got, the first step is to reach out to the seller using the contact seller button on Aliexpress.
If the seller is not willing to rectify the issue or not willing to corporate, you can then open a dispute and Aliexpress will step in on the matter.
If the seller does not respond to the dispute, Aliexpress will refund you in full whatever you paid for the purchase.
In case of a refund, once the dispute has been settled, you will receive your money back in about 2 weeks.
The goal of the buyer protection program on AliExpress is to prevent people from getting shipped junk. This ensures that the company is a safe and legit place to buy from.
How Long Does Aliexpress Shipping Take?
Most products on AliExpress usually take around 14 to 60 days to arrive. However, the exact shipping time can vary depending on the method used.
When it comes to choosing a shipping service for your order from AliExpress, you might want to choose Cainao Global Economy because it attractive shipping cost. However, this is not the most reliable option.
Cainao Global Economy, which was launched in 2018 by Alibaba group (the same company that owns Aliexpress), is a horribly slower option but less expensive option compared to other shipping services.
If you are not satisfied with the shipping service provided by Cainao Global Economy, then use standard shipping on AliExpress which is also a very affordable shipping option on Aliexpress and provides you with tracking number. Another good option is ePacket for orders shipped to the United States. Also, both UPS and DHL are reliable options if you have a budget.