Take advantage of the coupons on the DHgate coupon center and save up to 80% on your order.
About DHgate
DHgate is an online B2B marketplace established in 2014 and has quickly become one of the leading online B2B marketplaces.
Unlike other platforms, such as Alibaba, which focus on sourcing products from China, this B2B online trading company mainly focuses on providing small wholesale orders to help online retailers. Products on the site are usually in stock and have clear requirements. Some of the high-value products that are available on the platform include jewelry and watches.
After you place an order and pay for the products, which you can see below, the platform will keep the money for you until the goods are delivered to you.

Why are products on DHgate so cheap?
It is a known fact that China is for factory goods, producing most of the products that are shipped all around the world. Almost all of the sellers on DHgate.com are from China, and they offer a wide variety of products at a competitive price. These products are shipped directly from China without the need for a 2nd or 1st middle man.
It won't make sense to conclude that DHgate is unreliable by just simply looking at the cost of products sold on DHgate. For instance, if you are looking for a good quality USB cable, you can usually find it in China for around $1.5-$2, but you might need to spend $9 for the same model in your home country.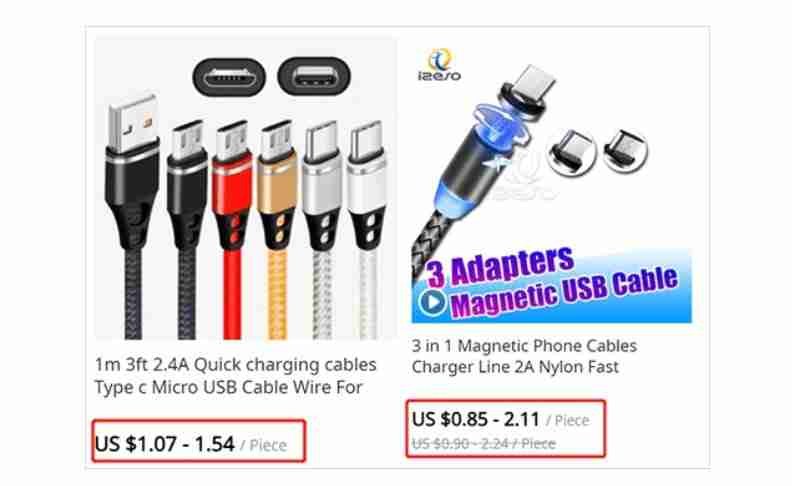 The fact that you are buying these products directly from the manufacturers is the reason DHgate is able to off these products at a very cheap rate.
DHgate vs AliExpress
You may be wondering how is DHgate different from Aliexpress since they both offer products from China. Well, we will help you make it clear.
Although buyers can sometimes negotiate with sellers on Aliexpress, it mainly focuses on retailing. This means that if you're planning on buying products for your own use, then you can use Aliexpress. While DHgate sells wholesale.
Also, compared with DHgate, the user experience of Aliexpress is releatively better because it is a newer e-commerce platform and focuses on the end users and not on retailers.
Looking at it from a dropshipping perspective, AliExpress is better suited for dropshipping due to its wide variety of products. Some sellers who have overseas warehouses can provide a good experience for their customers. However, in recent years, there have been many changes in the market and you can find sellers offering dropshipping on DHgate, but it will still take you a considerable amount of time to find a reliable supplier willing to dropship at DHgate compare to Aliexpress.