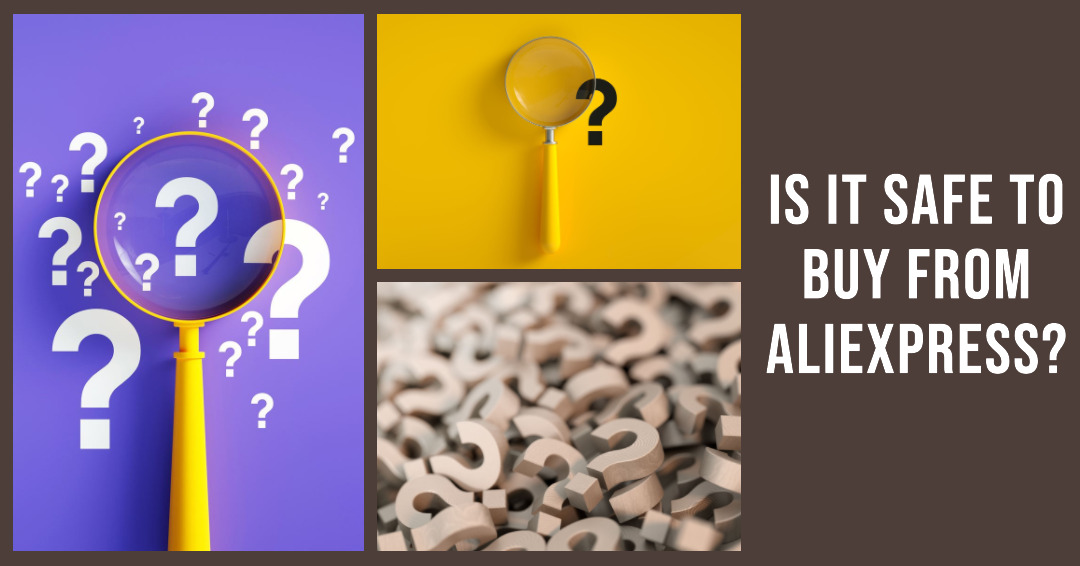 Are you tired of shopping at the same old stores and websites? Are you looking for something new, innovative, and exciting? That's probably when you come across.
There is no doubt that this online marketplace is a symbol of innovation in the world of e-commerce.
But then, you wonder: is it safe to buy from AliExpress? The answer is yes! While some people may have concerns about the safety and security of shopping on AliExpress, this online marketplace has taken numerous steps to ensure that your information and purchases are protected.
From strict seller verification processes to buyer protection programs, AliExpress has put measures in place to make sure your experience is safe and enjoyable.
In this blog post, we are going to delve deep into the question of whether AliExpress is safe to buy from, plus tips to help you ensure best and safe shopping experience on AliExpress.
Key Takeaways
AliExpress is generally a safe and reliable online marketplace for purchasing unique and affordable products.
Buyers should take precautions to ensure their safety and security, such as using secure payment methods and researching sellers before making purchases.
Scams and counterfeit products can be avoided by verifying sellers' ratings and reviews, scrutinizing product descriptions, and approaching suspiciously low prices with caution.
Positive experiences are common on AliExpress, but buyers should still read product reviews, check seller ratings and badges, and carefully examine product images before making a purchase.
Exploring the Safety of AliExpress for Online Shopping
If you're wondering whether AliExpress is safe for online shopping, you'll be pleased to know that many customers have had positive experiences and felt secure in their transactions. As one of the largest e-commerce marketplaces in the world, AliExpress has implemented several measures to ensure the safety and security of its users.
For instance, they use SSL encryption technology to protect your personal information and prevent unauthorized access. When it comes to payment options, AliExpress offers a variety of choices including credit cards, PayPal, and bank transfers. Additionally, they have a Buyer Protection policy which guarantees that if there are any issues with your order such as damaged or missing items or delivery problems, you will receive a full refund.
This should give you peace of mind when shopping on AliExpress. Overall, while there may be risks associated with any online shopping platform, many customers have found success on AliExpress and feel confident in its safety measures. So if you're looking for unique products at affordable prices from around the world, consider giving AliExpress a try – just make sure to do your research beforehand and read reviews from previous buyers before making any purchases.
A Brief Overview of AliExpress
AliExpress is a thrilling online shopping destination that opens up a world of endless possibilities. Imagine having access to a marketplace bustling with millions of products from all corners of the globe, waiting to be discovered and delivered right to your doorstep.
With its vibrant and diverse community of sellers, AliExpress offers an unparalleled selection of goods, ranging from trendy fashion finds to cutting-edge electronics, from quirky gadgets to unique home decor, and so much more.
One of the most exciting aspects of AliExpress is its international flavor. You can embark on a virtual journey across continents, exploring a multitude of cultures and uncovering hidden gems along the way.
Whether you're searching for traditional handicrafts from Asia, stylish European fashion, or innovative tech gadgets from Silicon Valley, AliExpress connects you with sellers who are eager to share their passions and expertise with the world.
But with all these amazing deals, you might be wondering: is it safe to buy from AliExpress? The short answer's yes, buying from AliExpress can be safe as long as you take certain precautions.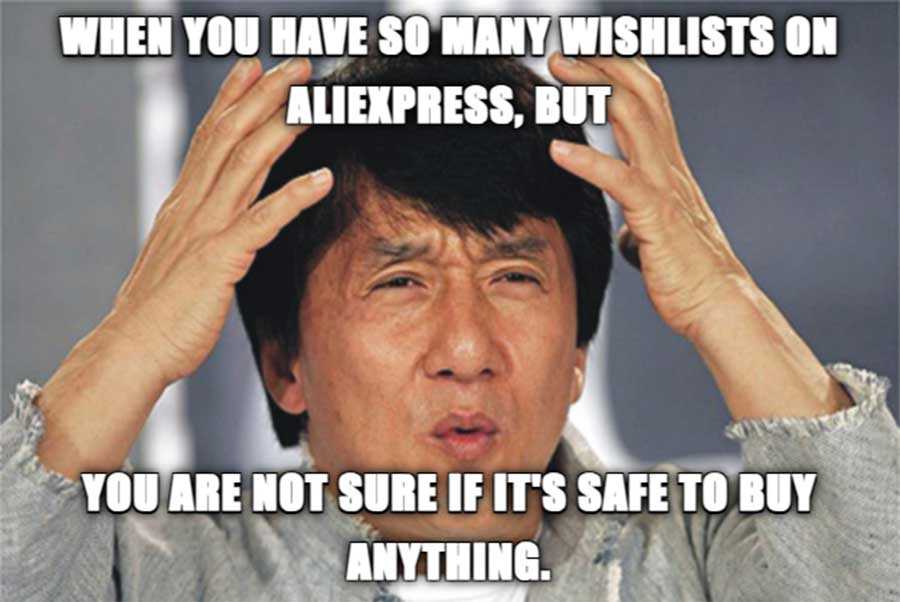 One of the biggest concerns when shopping on this platform's the potential for counterfeit or fake products. However, by reading reviews carefully and checking seller ratings, you can often weed out these items and find legitimate products.
Another important safety tip when shopping on AliExpress's to use secure payment methods such as credit cards or PayPal. By using these options, you can protect yourself against fraud or unauthorized charges. Additionally, it's a good idea to only purchase from reputable sellers who've been in business for a while and have high ratings from previous customers.
Overall, while there are some risks involved in shopping on AliExpress, if you do your research and take appropriate precautions, it can be a great way to find amazing deals on everything from clothing and electronics to home goods and beauty products. So go ahead – explore the site and see what treasures await!
AliExpress's Security and Protection Measures
With security and protection measures in place, AliExpress has become a trusted marketplace for online shoppers looking for great deals. When it comes to payment methods, AliExpress uses a secure system that protects your personal information from being accessed by unauthorized parties. You can also choose to use a third-party payment system like PayPal or credit cards to add an extra layer of security.
To further ensure safety while shopping on AliExpress, the platform offers buyer protection policies that guarantee you get what you paid for. If the item you receive is different from its description or if it doesn't arrive at all, you can open a dispute with the seller and request a refund. The seller then has the opportunity to resolve the issue before the case is escalated to AliExpress's customer service team.
Yes, it's safe to buy from AliExpress as long as you take necessary precautions such as verifying sellers' ratings and reviews before making purchases and using secure payment methods. With its robust security measures and buyer protection policies in place, AliExpress has established itself as one of the most reliable e-commerce platforms around.
Tips for Safe Shopping on AliExpress
Stay ahead of the game by following these tips to shop smart and protect your wallet while browsing on AliExpress!
First and foremost, always read product reviews before making a purchase. This is especially important when buying from new or unknown sellers. Look for reviews that mention the quality of the item, shipping time, and any issues with the seller. If you see mostly positive reviews with a few negative ones sprinkled in, it's likely safe to buy from that seller.
Secondly, pay attention to seller ratings and badges. You can find this information on each product page under the seller's name. The higher their rating and number of sales, the more trustworthy they are likely to be. Additionally, look for sellers who have earned badges such as 'Top Brand' or 'Top Rated Seller.' These badges indicate that AliExpress has recognized them for their excellent customer service and reliable products.
Lastly, don't be afraid to reach out to sellers if you have questions or concerns about a product before purchasing it. Most sellers are happy to answer any questions you may have about sizing, materials used, shipping times, etc. This will also give you an idea of how responsive they are and how much they value good customer service.
By following these tips, you can shop confidently on AliExpress knowing that you're making smart purchases from trustworthy sellers!
How to Identify and Avoid Scammers on AliExpress
Spotting scammers on AliExpress can be challenging, but by being aware of common tactics and red flags, you can protect yourself from fraudulent sellers.
Be wary of sellers who offer prices that are too good to be true or ask for payment outside the AliExpress platform. Scammers often lure buyers with low prices and then disappear once they receive payment.
Another tactic scammers use is to create fake listings for popular items, such as iPhones or designer handbags, at incredibly low prices. These listings may have stolen photos and descriptions copied from legitimate sellers.
Before making a purchase, do your research and check the seller's ratings and reviews. If a seller has no ratings or negative reviews, it's best to avoid them altogether.
Lastly, scammers may try to convince you to provide personal information or make additional payments after the initial purchase. They may claim that there was an issue with your order or that you need to pay for shipping again. Don't fall for these tricks!
Always communicate through the AliExpress messaging system and never give out personal information like your credit card number or social security number. By staying cautious and informed, you can confidently shop on AliExpress without fear of falling victim to scams.
How to Avoiding Counterfeit Products on AliExpress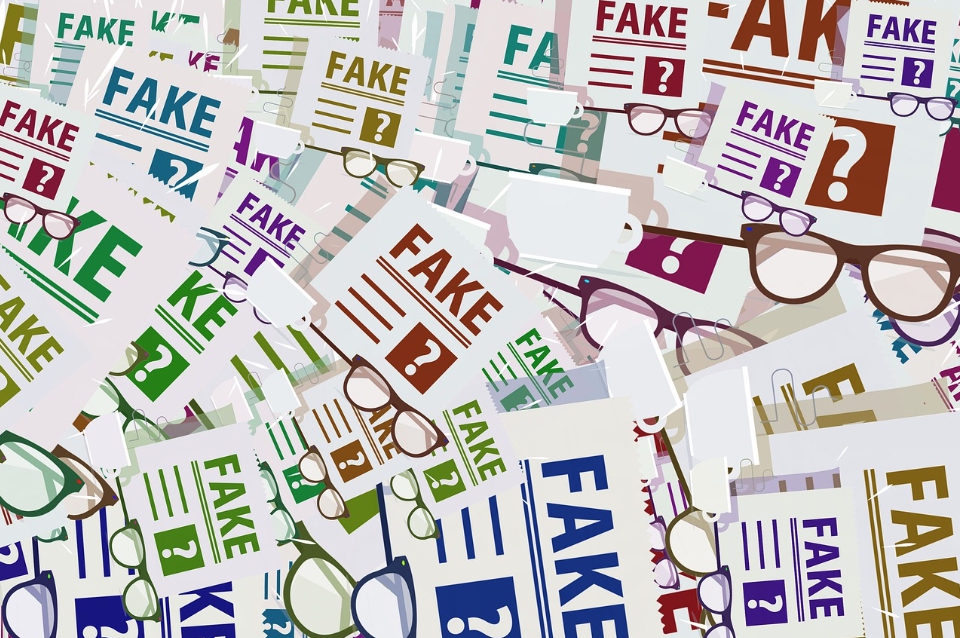 To avoid counterfeit items on AliExpress, it's important to scrutinize product descriptions and compare them with authentic versions. Often scammers will use misleading or vague language to avoid being caught, so it's up to you to do your own research.
One way to do this is by looking at the product images carefully. Are they high quality? Do they match what you'd expect from an authentic item?
Another key step in avoiding counterfeits on AliExpress is checking seller ratings and reviews. Look for sellers who have a high rating and positive feedback from previous customers. This can help give you peace of mind that the seller is legitimate and selling genuine products.
Be wary of sellers with low ratings or negative feedback, as well as those who don't provide any information about their business or location.
Be cautious when buying products that seem too good to be true. Counterfeiters often try to lure in unsuspecting buyers with incredibly low prices on popular items like designer clothing or electronics. While there are certainly deals to be had on AliExpress, if a price seems impossibly low, it's likely because the product is fake.
By following these tips and doing your own research before making a purchase, you can minimize your risk of falling victim to counterfeit scams on AliExpress.
Frequently Asked Questions
What are the shipping times and costs for products purchased on AliExpress?
Looking for quick and affordable shipping on AliExpress? You'll find a variety of options, with free shipping available on many items. AliExpress delivery times vary based on the seller and location, so be sure to check before you buy.
Can I return or exchange items purchased on AliExpress?
Yes, you can return or exchange items purchased on AliExpress. However, the process and policies vary by seller. Make sure to read their return policy before making a purchase and contact them directly for any issues.
Is it possible to track my order on AliExpress?
You can easily track your AliExpress order by logging in and going to the "Orders" section. A tracking number will be provided, giving you real-time updates on your package's journey. It's like having a personal GPS for your package!
Are there any hidden fees or charges when shopping on AliExpress?
You'll be happy to know that there are no hidden fees or charges when shopping on AliExpress. You only pay for your item and shipping, with transparent pricing displayed at checkout. Enjoy a hassle-free shopping experience!
How does AliExpress ensure the authenticity of the products sold on their platform?
You can trust AliExpress to sell authentic products. Their sellers are required to provide evidence of authenticity and the platform has strict policies against counterfeit goods. So, shop with confidence!
Can AliExpress be trusted?
Yes, AliExpress can be trusted as it is a legitimate online marketplace that has been operating for over a decade. The platform has millions of users worldwide, and it offers buyers protection when purchasing products from sellers. AliExpress ensures that all transactions are secure and provides a refund or dispute resolution in case of any issues.
Moreover, AliExpress is owned by Alibaba Group, which is one of the largest e-commerce companies in the world. This further adds to the credibility of the platform, and you can trust it to provide a safe and secure online shopping experience.
Can you trust AliExpress reviews?
AliExpress reviews can be trusted, but it is important to be cautious and read them carefully. The platform has a review system in place that allows buyers to leave feedback on products they have purchased. These reviews can help you make an informed decision when buying from a particular seller or product.
However, some reviews may be fake or biased, so it is essential to look for patterns in the reviews, such as multiple reviews from different buyers with similar comments. It is also advisable to check the seller's rating and feedback score before making a purchase.
Overall, AliExpress reviews can be trusted, but it is important to exercise caution and use your judgment when reading them.
Conclusion
So, is AliExpress safe to buy from? The answer is yes, but with some precautions.
Throughout this article, we've explored the safety of AliExpress for online shopping and learned about its security and protection measures. We've also provided tips for safe shopping on AliExpress, how to identify and avoid scammers on the platform, and how to avoid counterfeit products.
According to AliExpress user statistics, there were over 400 million active monthly buyers on AliExpress worldwide. This statistic shows that despite some concerns about safety when shopping on the platform, many people still trust it as a source of affordable products from all over the world.
With proper research and attention to detail when making purchases, you too can safely shop on AliExpress and enjoy its wide variety of offerings at great prices.
Ready to shop on AliExpress?
Use AliExpress coupons below to save big on your orders. If it is your first time on AliExpress, check out AliExpress new user coupons for even bigger discount.
Filter by Country

All categories

Brazil

France

Global

Korea

Spain

USA
Best value
Take advantage of this AliExpress September coupon and get extra $14 off your order over $120 for top selected products. Offer valid only for a limited time.
Take advantage of this AliExpress September coupon and get extra $6 off your order over $50 for top selected products. Offer valid only for a limited time.
Take advantage of this AliExpress September coupon and get extra $3 off your order over $25. Valid only for a limited time.
Take advantage of this deal and get up to 70% OFF on your order on AliExpress and save more with coupons. Offer valid only for a limited time.
Filter by Country

All categories

Brazil

France

Global

Korea

Spain

USA