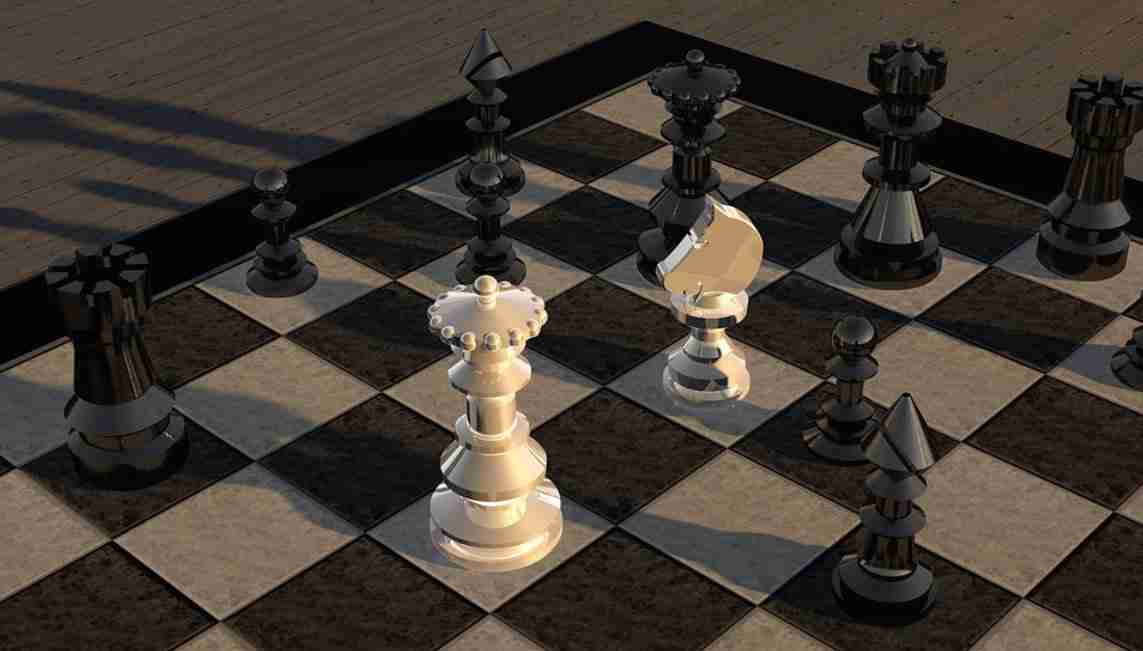 Are you looking for a chessboard to buy? If so then read on because we have done some research for you and have found the top 10 chess board you can buy on Aliexpress.
To anyone who know how to play chess, the game needs no further introduction. It is a game where anyone can enjoy a good fight to the death over a board.
Chessboard comes in different sizes and designs but the basic set is usually the same – a square board containing 64 check square. 8 each side, labeled a-h on the horizontal side and 1-8 on the vertical side.
Finding a good chessboard that you vibe with and fits into your need can be the key to enjoying the game. In this article, we will look at the top 10 chessboards you can get on Aliexpress.
Pro Tip: You can get Aliexpress coupons and promo codes here to help you get extra discount when shopping at Aliexpress.
Now let's look at the best chessboards on Aliexpress.
Top 10 Chessboards on Aliexpress
1. Magnetic Wooden Chess Set by Jusanda Passions Sporting Store
There is everything to love about this chessboard. The wood finishing gives it an aesthetic view. Both the chess pieces and the chessboard are made of solid wood material that shows good workmanship. No wonder it is the best selling chessboard on Aliexpress.
The chessboard feature internal storage space, a folding chessboard, magnetic chess pieces with pile coating at the bottom and a simple lock.
The chessboard comes with two queens for each side instead of one. We know that when the game is starting, only one queen can be on the chessboard for each side, so why would the seller include two?
Well, isn't it obvious?
Pawns are usually promoted to a queen when the reach the other side of the board and sometimes the first queen might still be on the board. So where do you get another queen from? This is the reason the seller gave for including an extra queen.
The board comes in 4 different sizes, 24cm by 24cm by 2cm, 29cm by 29cm by 2.5cm, 34cm by 34cm by 2.5cm, and 39cm by 39cm by 2.5cm. So whatever your size is, the seller got you covered.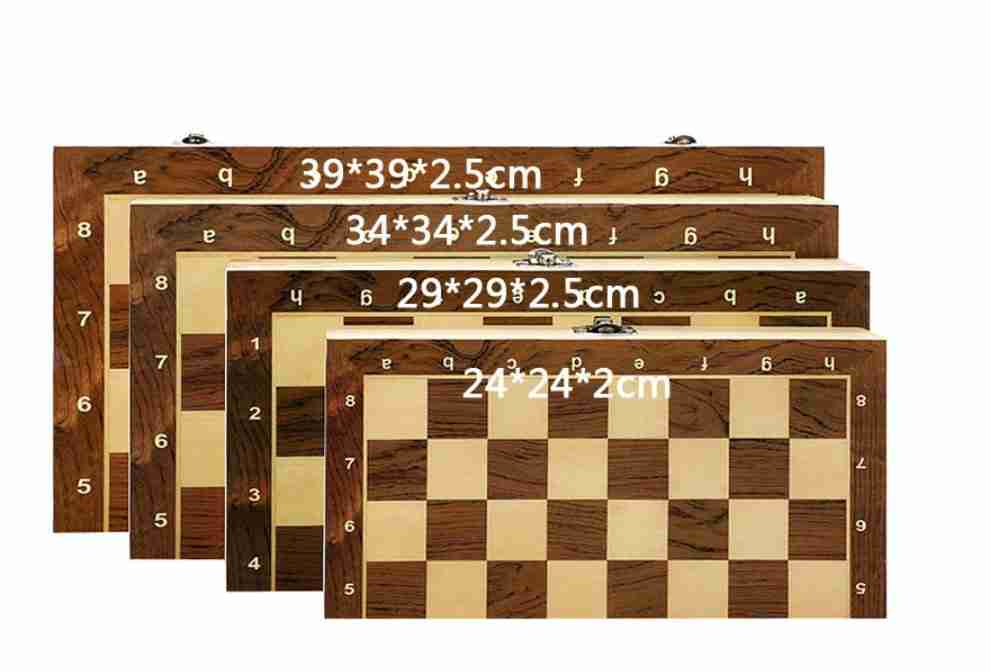 2. Mini Folding Magnetic Chessboard by LynnLynn Fitness Store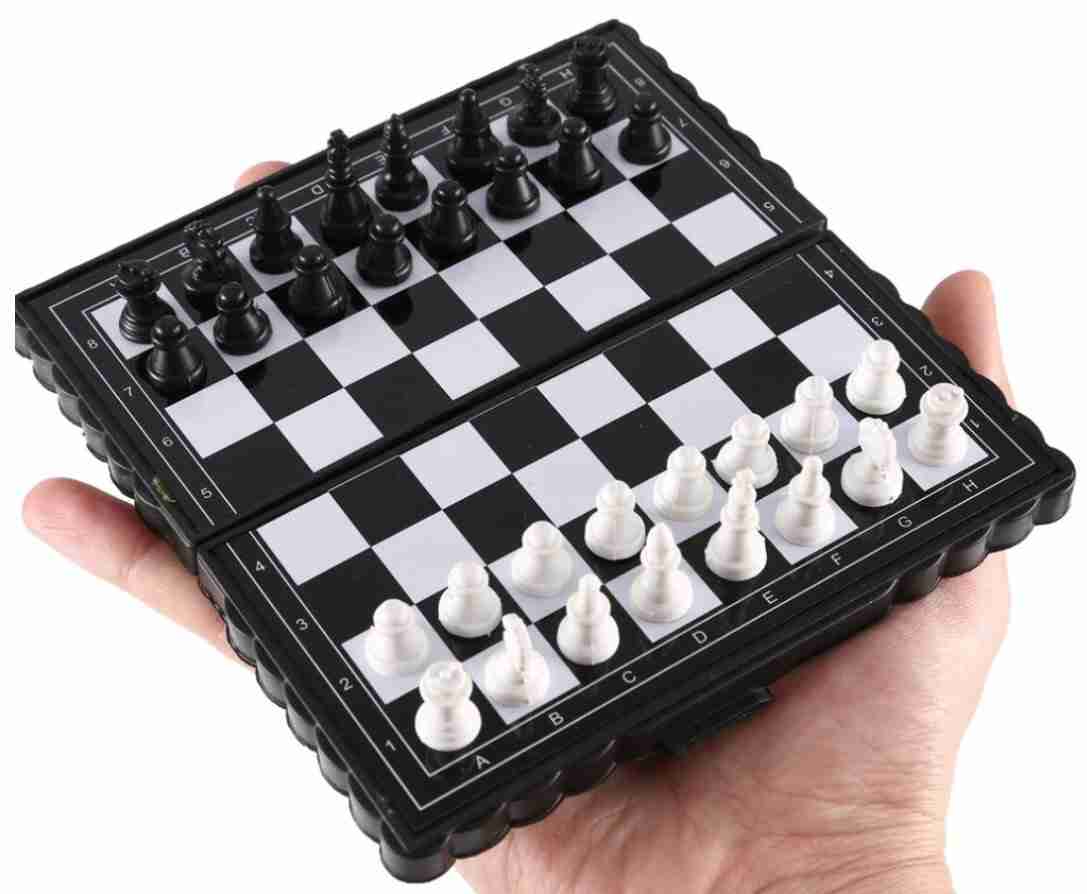 This chessboard will fit into your palm… well, that's if your palm is as big as mine 😉
But the point is the chessboard is a portable chessboard that is meant to be carried around with you anywhere you are going so you can play chess on the go wherever you meet a follow chess player. It can easily fit into the pocket, a purse, or a traveling bag.
The chessboard measures 13cm by 7cm by 1.7cm when folded, the highest chess piece (which ultimately is the king) measures 2.1cm and it is made of plastic material.
It is one of the top selling chessboards on Aliexpress and it is selling for only a dollar if you are shipping from Poland, United States, Germany, Spain, and Australia. But strangely selling for $3.30 if you are shipping from China.
3. Medieval Chess Set with Gold Silver Chess Pieces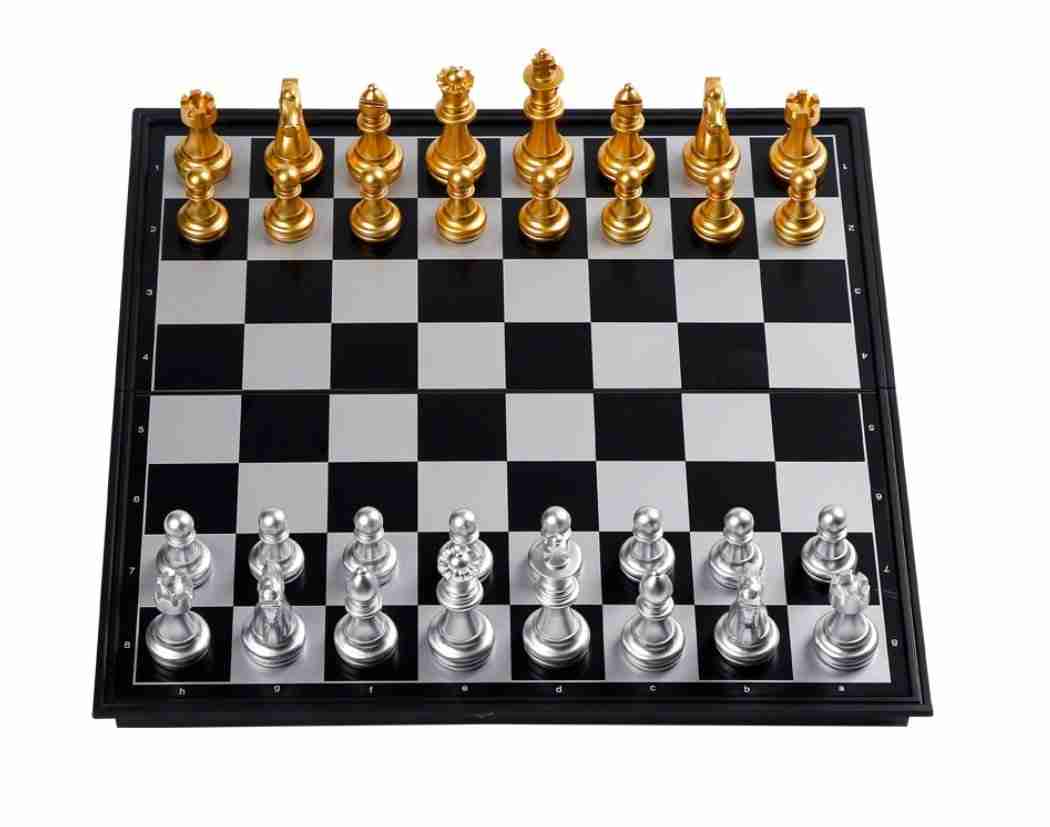 This chess set feature a traditional Black and White chessboard but the Gold and Silver high quality chess peaces makes it standout.
It is a foldable magnetic chessboard measuring 25cm by 25cm by 2cm and it is made of durable HIPS plastic material. The magnetic board surface is waterproof and can stand the test of time.
4. Classic Chinese Terracotta Warriors Wooden Chessboard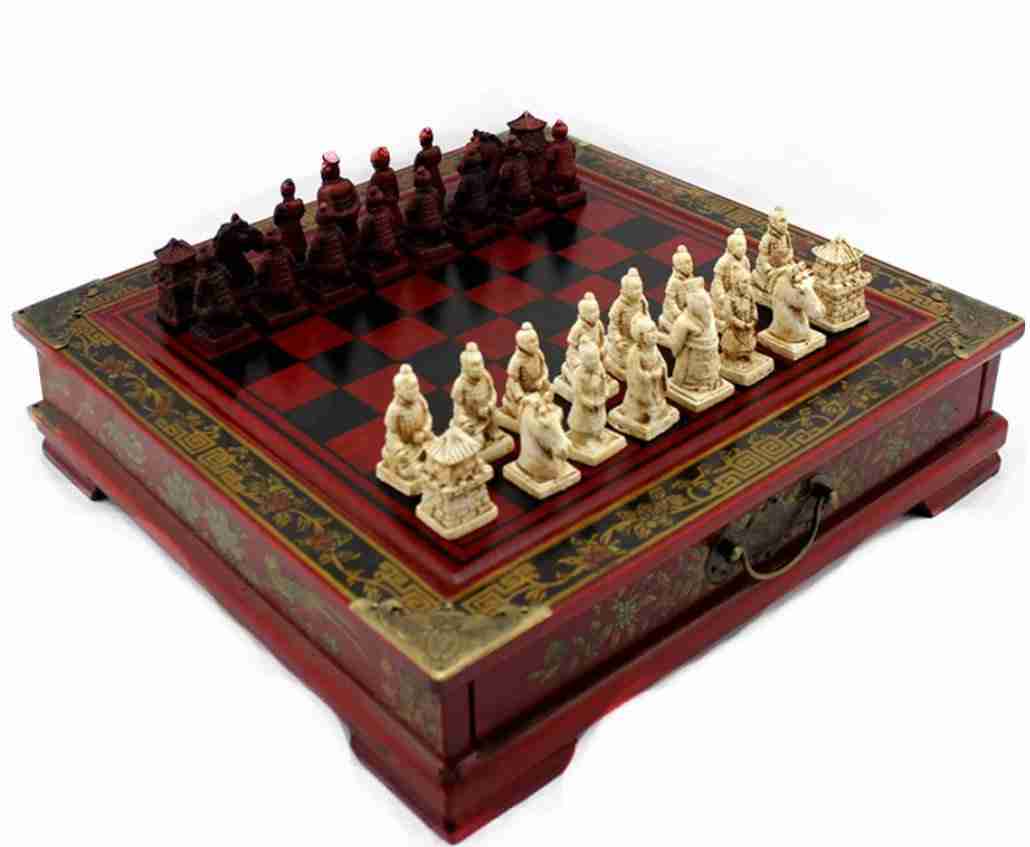 The name says it all.
This classic chess set is meant to depict the Chinese armies of Qin Shi Huang, the first Emperor of China and founder of Qin dynasty. If you are someone who fancy classic ancient stuff, you would love this.
Not only is this a good way to enjoy the chess war, it can also serve as ornament for decoration.
The chessboard is tick with 6cm height and measures 26cm by 26cm with the king measuring 4cm. This is not the kind of chessboard you carry about.
5. Leather Mat Chessboard by Chess Carft Store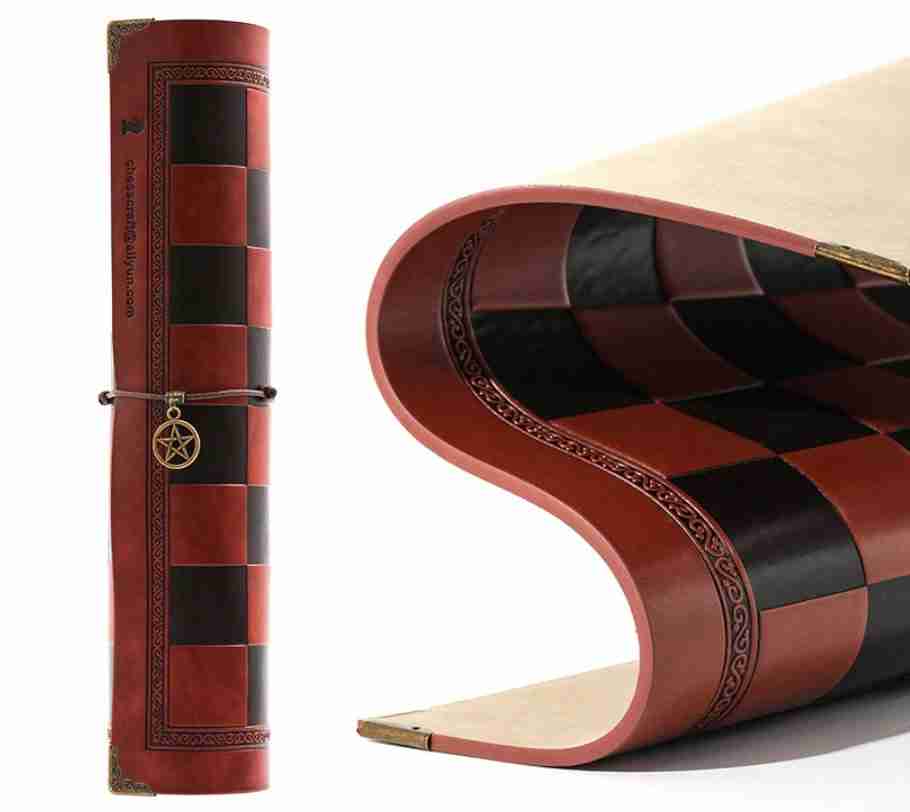 This is not a chess set but rather a mat chessboard that can easily be rolled up like a scroll.
If you are looking for just a chessboard without the chess pieces, then this is for you.
The chessboard has a unique leather finishing and is available in many differed colours including Coffee, Red-brown, Orange, Gray and many more.
The chess mat measures 33cm by 33cm and it suitable for chess pieces with a maximum of 3cm base diameter. It is waterproof and can last you for a long time.
6. Japanese Samurai Chess Set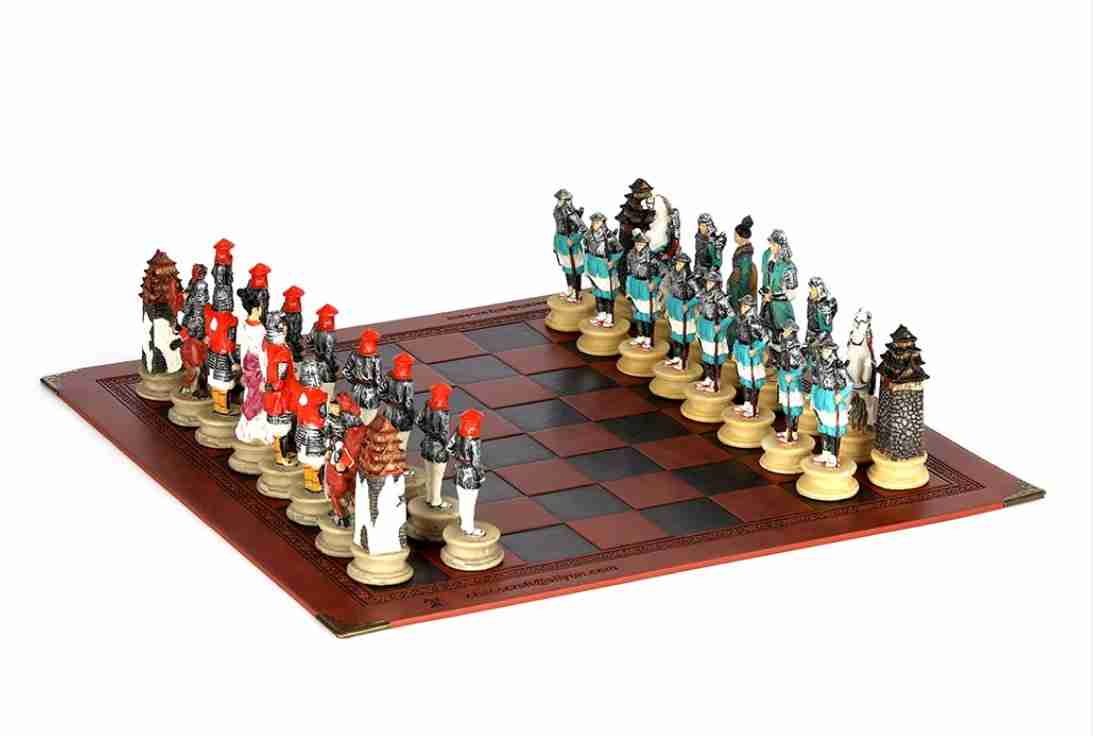 If you are a fan of the Samurai, then you will love this chessboard.
For those who don't know, the samurai were the military nobility of Japan from the late 12th century until their abolition in 1876. They were highly esteemed and had various privileges, such as wearing two swords.
This chess set is sold by Chess Carft Store and hence, it comes with the leather chessboard mentioned above. Although you don't get to choose the board colour here. The Red-brown mat is the only available colour but you can order any other colour from the seller separately. And since it is the same seller, you can be sure the pieces will fit perfectly.
The mat is made of leather as we already know and the pieces are made of resin with the tallest piece (the king) measuring 8cm.
7. Jusenda Chess Set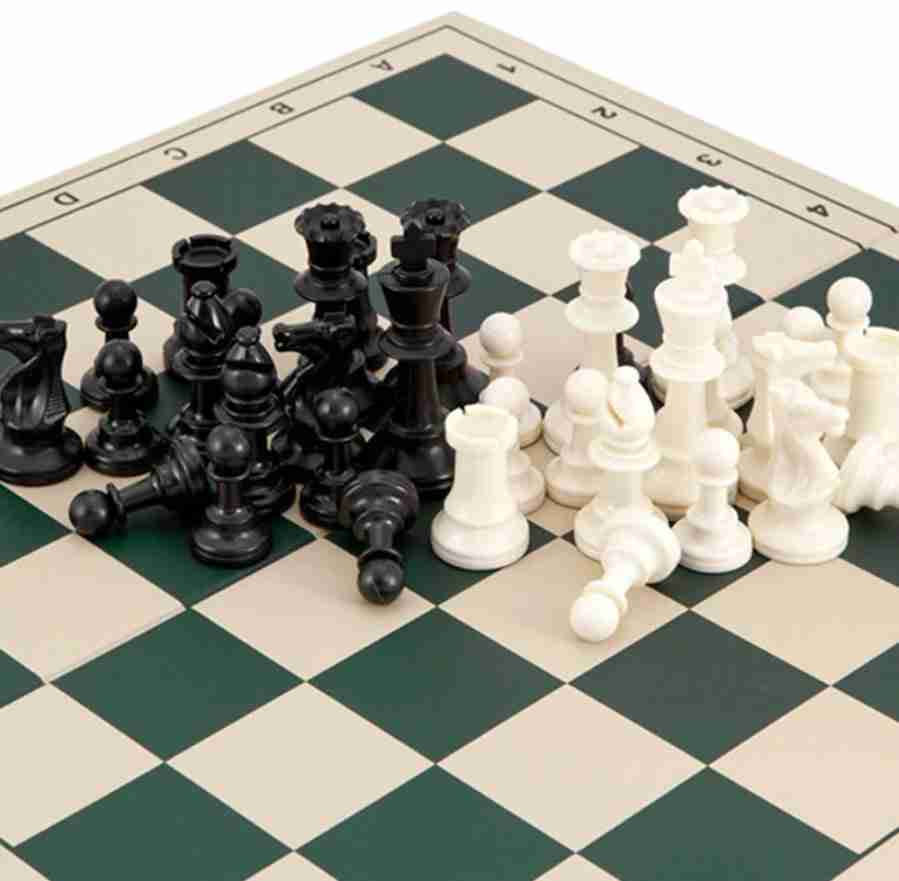 This is a traditional chess set and a replica of the set normally used for professional games. The chess pieces are made of plastic material while the board is made of PU material. It is waterproof and portable which means you can easily move with it.
It is suitable for all ages and can be used anywhere, whether it is at home, in the office, in the school or in the coffee shop.
The board comes in 3 different sizes: 34cm by 34cm, 43cm by 43cm and 51cm by 51cm.
8. Magnetic 3 in 1 Chess Set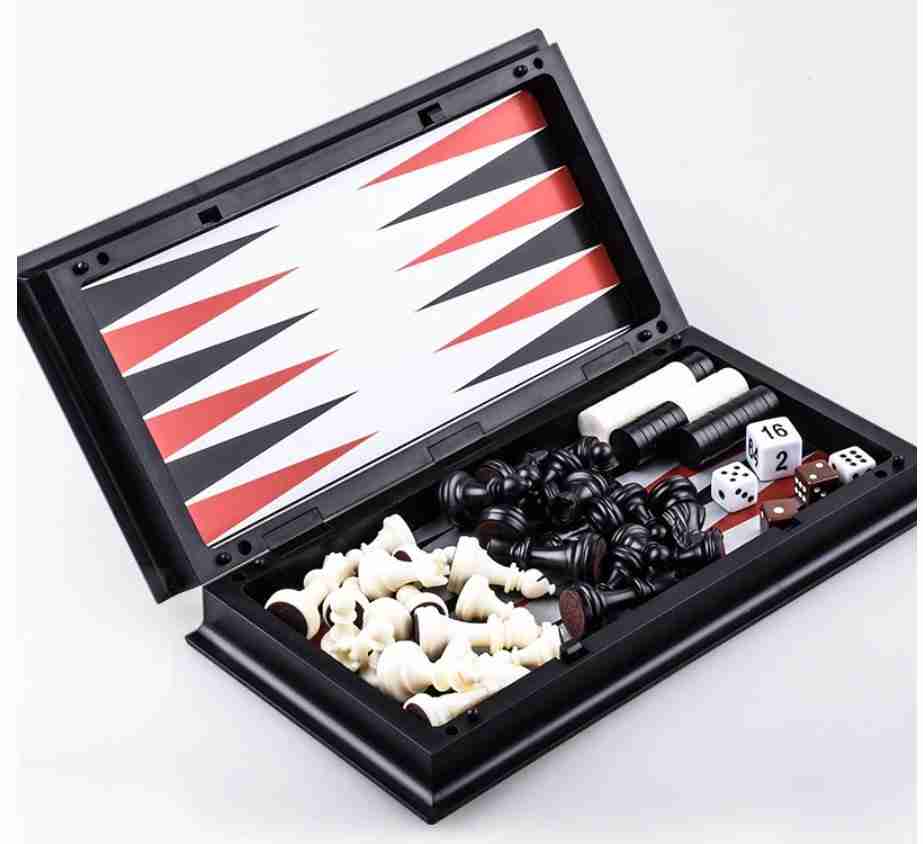 This is a 3 in 1 package you can use for chess game, checkers and backgammon. The board is magnetic and it is made of plastic. It measures 24cm by 24cm and the height is 2.2cm.
If you are looking for a board you can use to play other games when you are not in the mood for chess, then this is for you.
9. Portable Chess Set with Chess Bag by RNAOnline Store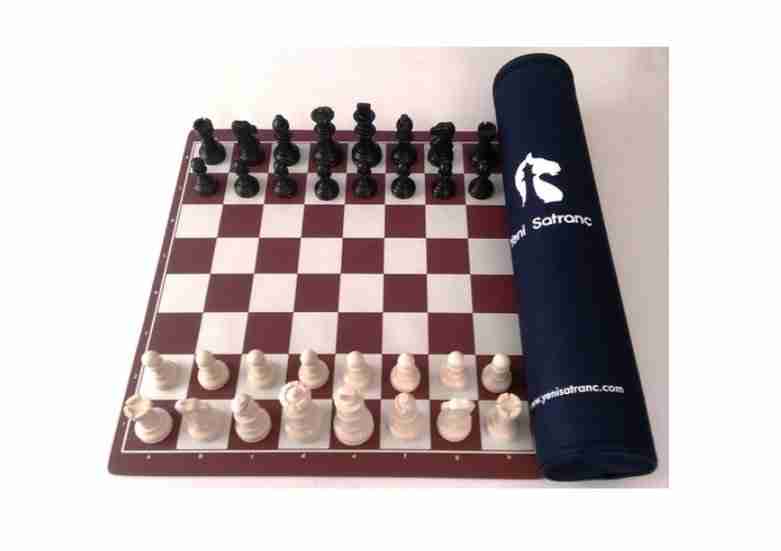 If you are looking for a standard chess set you can carry around, then you have one here. The bag it comes with makes it easy to take the chess set along and it weighs a total of only 700 gram. This set also comes with double queen and the chess pieces are well polished to make it look aesthetic. The bag is 50cm in length and 10cm in diameter.
10. Mini Foldable Slim Magnetic Chessboard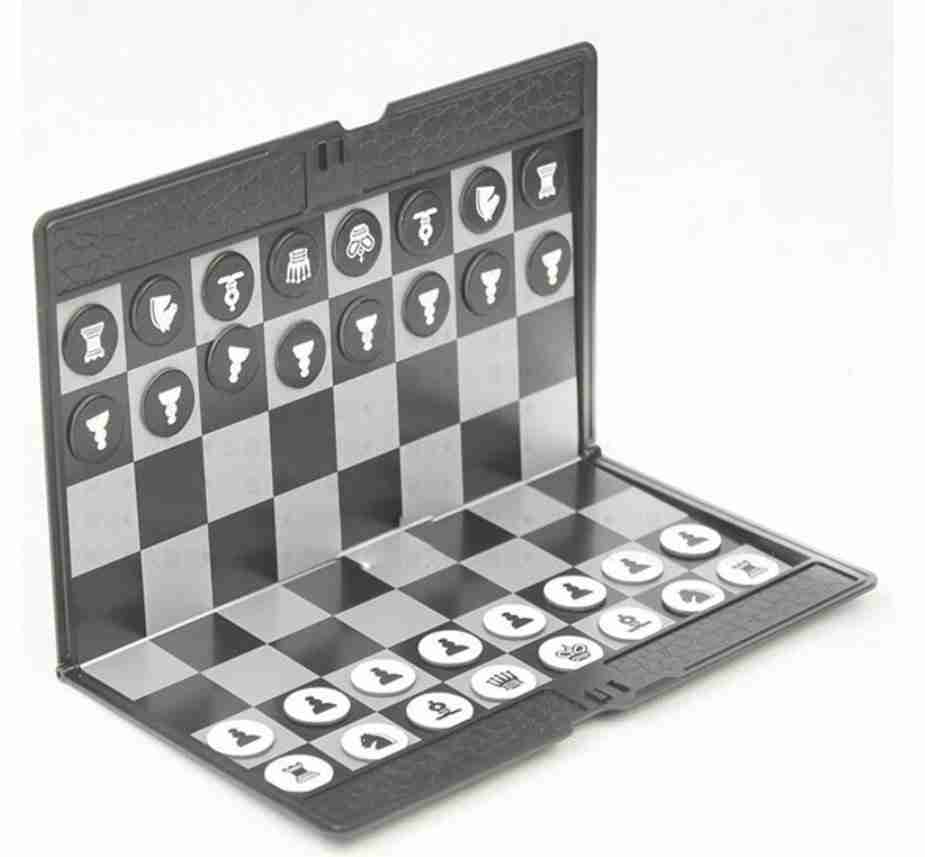 If portability was a chessboard, here is it :).
This is a chessboard that is as flat as it can get. Even with the chess pieces inside. When folded, it looks like a wallet. This is because the chess pieces are equally flat like the pieces of checkers and are represented with a drawing instead.
You can easily take this chessboard with you and play chess on the go. The board is magnetic so you don't worry about the pieces falling off.
If you are looking for a portable chessboard, how much more portable do you want it to get?
That's it on the top 10 chessboards you can get on Aliexpress. We hope this article helps you find your need and we hope you enjoyed it as well. If so, please share it to help spread the word and tell us which one is your favourite in the comment below.
Latest AliExpress Coupons
Filter by Country

All categories

Algeria

Brazil

Canada

France

Germany

Global

Israel

Italy

Korea

Mexico

Poland

Russia

Spain

United Kingdom

USA
Take advantage of this AliExpress anniversary sale and get up to 80% off selected products + extra $5 off every $30 spent. Offer valid for a limited time, so get it now.
Editor choice
Take advantage of this AliExpress anniversary coupon and get extra $40 off your order over $220. Limited coupon and it is on first come, first serve basis.
Take advantage of this AliExpress anniversary coupon and get extra $20 off your order over $120. Limited coupon and it is on first come, first serve basis.
Filter by Country

All categories

Algeria

Brazil

Canada

France

Germany

Global

Israel

Italy

Korea

Mexico

Poland

Russia

Spain

United Kingdom

USA